NEW CATEGORY: SHOW BACKGROUND MUSIC - CABARET STYLE MUSIC - MUSIC HALL - MUSIC FOR SHOWS -BROADWAY
Background music, also known as mood music, film scores or soundtracks serve to help illustrate your audiovisual productions: institutional or fictional films, sketches, vlogs, news reports, short films...
You can choose a non-intrusive track since this music should only be used to support your message. You can download more genre-driven music: action, comedy, retro...
Our online catalogue allows you to instantly download your ideal ambient music to score your films or radio talk shows.
Musically score your videos! Our music audio files can be included in film soundtracks to showcase your productions.
The Hibou Music database offers more than 116,000 audio files categorized by theme: suspense, comedy, action, romantic...
Each track, ready to be added to the soundtrack of your audiovisual production, are downloadable in .mp3 and are also accessible in different file formats (jingle length or longer).
For all commercial and multimedia productions: TV, radio, TV or commercial, Youtube... CONTACT US!
We offer packages giving you complete access to our catalogue. Our services will allow you to be in complete accordance regarding the legality, musically illustrating your videos will be a real benefit without the worry of copyright infringement.
See our
Legal Information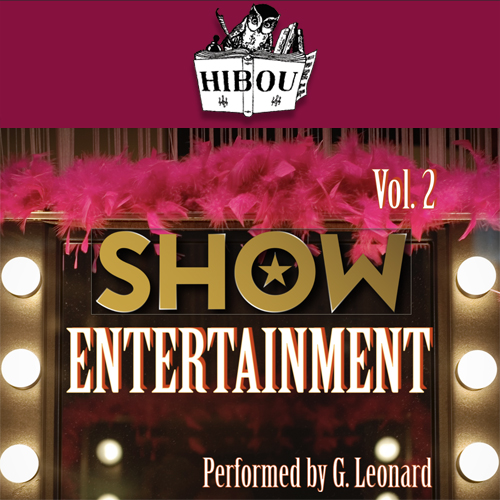 Discover our new album SHOW - ENTERTAINMENT Volume 2.
Music tracks for a show-biz ambience!
Broadway Style - Cabaret Style - Music Hall - Music for performances and shows
IN SEARCH OF MUSIC FOR YOUR AUDIOVISUAL PRODUCTIONS: CONTACT US!

Choose from our online music library:
To better associate your productions with a specific atmosphere, you can choose from our selection of more than 116,000+ music files, categorized by theme and genre to simplify your search. Downloaded audio files are immediately exploitable and available in high quality.
Music for miles for your soundtracks:
Our catalogue proposes more than 116,000 audio files: Access the entirety of our
database to browse, listen and download music.
Galleries to find soundtracks and background music that suits you best:
The musical creations from our referenced composers at Hibou Music are also collected into thematic albums for your perusal. Available for download online: songs for days on each album.
The thematic ambience albums
introduce you to a few of our audio productions that you can use as a soundtrack for your various visual productions, multimedia catalogues, films, commercials...